NASCAR: Crayon 301 at New Hampshire Motor Speedway: Full Weekend Race Schedule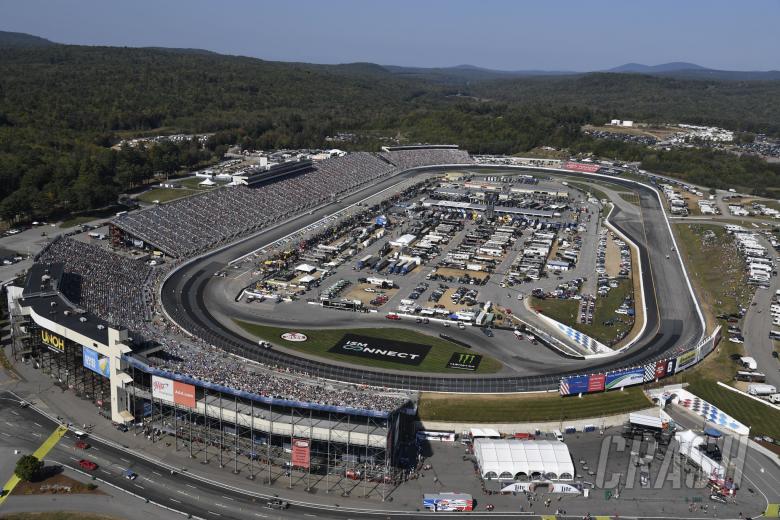 Only seven races remain in the regular season, with the next stop coming on July 16 at New Hampshire Motor Speedway.
The next stop on the 2023 NASCAR calendar falls in Loudon, New Hampshire. The series only visits New Hampshire Motor Speedway once a year, but the stakes are high as the regular season continues to wind down with several drivers still trying to find their way into the Playoffs.
Most notably among those drivers is 2020 champion Chase Elliott, who desperately needs a victory to punch his postseason ticket. The Hendrick Motorsports driver has an average finish of 14.7 in nine starts at New Hampshire but did finish runner-up in the race last year. None of the four drivers at Hendrick have ever been to victory lane at the 1-mile oval.
One driver that certainly knows a thing or two about winning at New Hampshire is Kevin Harvick. The veteran has four wins at the track and has a pair of victories and three top-six finishes in his last five races there. His 831 laps led are impressive, but Kyle Busch actually leads that category with 1,134 total laps led. Busch has three wins at New Hampshire, but none since the 2017 season.
Martin Truex Jr earned pole position for the race last year, which was his second at the track. He has finished inside the top-ten in eight of the last ten races and led 916 laps but oddly enough, he has never been to victory lane at New Hampshire. He will try to change that next weekend, where his Joe Gibbs Racing teammates Denny Hamlin and Christopher Bell have combined to win four races there.
The two-day event begins with practice on Saturday afternoon, directly followed by qualifying. Track position will be important, but this is a place that has proven to be a good circuit for passing. The race has only been won from pole position once (Kyle Busch, 2017) in the last 18 races at New Hampshire.
Race weekend schedule (Eastern Standard Time)
Saturday July 15
12:05 - Practice
12:50 pm - Qualifying
Sunday July 16
2:30 pm - Race