Jack Miller: "They tell you 'you may be killed' - I lost friends, broke bones"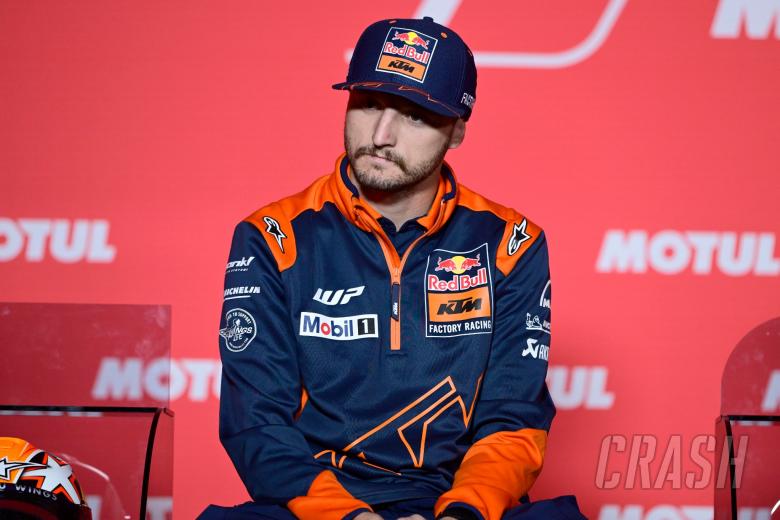 Jack Miller has opened up on the brutality of motorcycle racing, and the bravery and sacrifice required to reach the very top.
The KTM MotoGP rider has been riding bikes since he was two, and racing since he was a seven-year-old.
He has offered a startling revelation of the mentality needed to conquer fear.
"In Australia, where I grew up, before every race, you do a rider's briefing," Miller told GQ.
"And they tell you: 'You may be killed or injured; your machine may be damaged or destroyed'. 
"That's something that burns itself in the back of your brain - and I've broken well over 30 bones, and lost some really great friends.
"But did I ever think about quitting the sport? Does it even pop into my mind? Never. 
"That can happen with the things you love: You're scared about it, but you don't really think about it."
Miller's ex-Ducati teammate and his friend Francesco Bagnaia added: "Fear is part of our sport.
"It's part of our job: When you crash at high speed, you feel fear - you're arriving to the gravel very fast and approaching the barrier very fast - but before that, you don't think about it." 
Fabio Quartararo, the 2021 MotoGP champion and Yamaha rider, went further: "You need to put your balls on the bike and give your best."
Quartararo described Turn 1 at the Circuit of the Americas in Texas to underline the speed and bravery of MotoGP riders.
"Right here, after the backstraight," he said, "we arrive there at 340 kilometers [211 mph] and we take the corner at 60 [37 mph] - that's 280 kilometers [174 mph] difference in only 250 metres."
Quartararo has paid a physical toll over the years.
"I broke my foot, my back, my wrists, my fingers. . . many things!
"Actually, my left wrist is really bad - I broke it in more than 20 parts.
"[It's in the] past - now we need to focus on the present."
The 2023 MotoGP season, which has featured a new format introducing sprint races at every round on Saturdays, has been littered with injuries.
Marc Marquez has notably failed to complete a grand prix yet, in part to hand issues.
Pol Espargaro has missed the entire season after a crash on the first Friday left him with a broken jaw, a serious back injury, and a lung problem.