Alex Rins details latest treatments in rehab from broken leg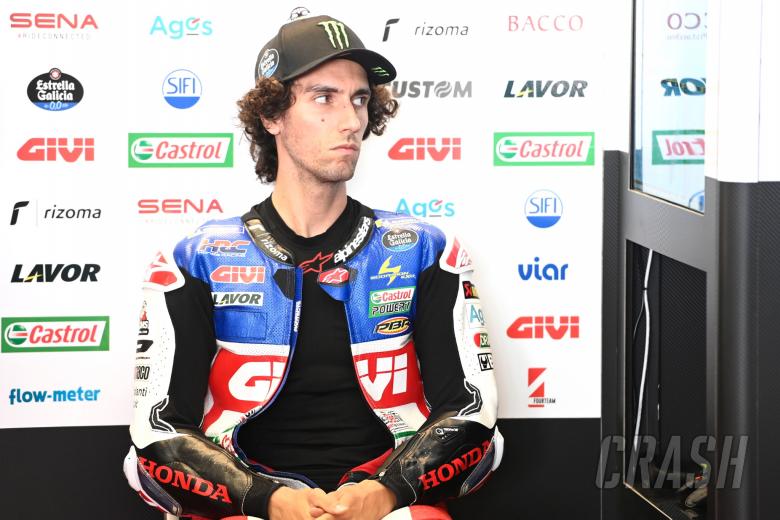 Alex Rins has detailed the latest treatment in his rehabilitation from a broken leg.
The LCR Honda rider has been documenting his recovery after needing two surgeries on his tibia and fibula.
Rins is hoping to be back for the next round of MotoGP after the summer break on August 6 at Silverstone.
Day by day #MotoGP #42ins pic.twitter.com/yp2z0bcr5b

— Alex Rins (@Rins42) July 9, 2023
Doctor's appointment today Step by step

Cita con el médico hoy, paso a paso! #MotoGP #42ins pic.twitter.com/yrlRuuZcSd

— Alex Rins (@Rins42) July 6, 2023
He has missed the most recent two rounds of the championship in Germany and the Netherlands.
Last time out at Assen, the depths of Honda's woes were underlined by three of their four riders being sidelined through injury. They have all broken a bone this season while grappling with their underperforming bike.
The severity of his injury clearly means that his ambition to return at Silverstone is optimistic.
He broke his leg when crashing out of the sprint race at the Italian MotoGP.
Rins, of course, did experience one particular high this season when he won the Grand Prix of the Americas, becoming the first Honda rider aside from Marc Marquez to experience victory since 2018.