'The Brundle clause' thwarted by silent actress Cara Delevingne at F1 British Grand Prix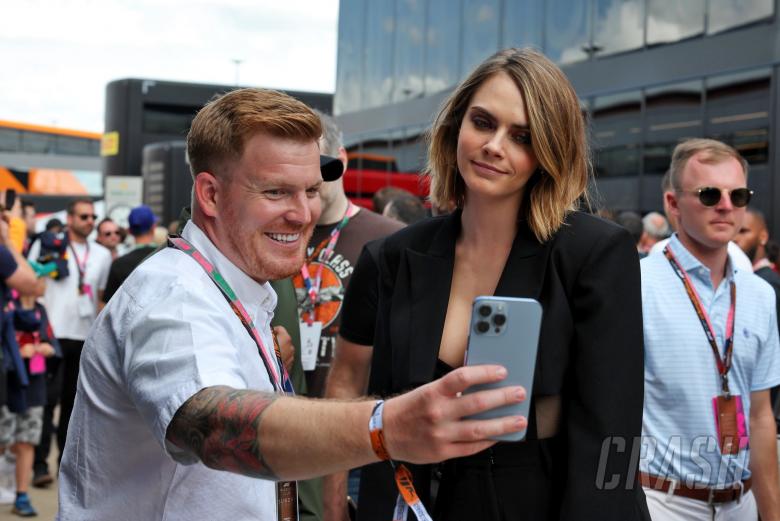 F1 introduced new rules surrounding celebrities on the starting grid - but Cara Delevingne still managed to thwart Martin Brundle at Silverstone.
The Sky F1 broadcaster's attempt to speak to the model before the F1 British Grand Prix was shut down by her.
Two years ago when Brundle was shoved away by Megan Thee Stallion's security guards on the starting grid in America, F1 reacted by bringing in a new rule.
The rule stated that celebrities who are invited onto the starting grid are not allowed to bring their security with them.
At the time, Brundle said: "There have been new rules introduced, that any celebrities on the grid must not have bodyguards any longer.
"It must be the 'Brundle clause', and they're obliged to talk to me. I sort of like it if they ignore me, to be honest."
But at Silverstone, Delevingne found a loophole in the 'Brundle clause' by refusing to talk to him.
She shook her head when he asked for a quick interview, then Brundle said: "The deal is, everyone needs to speak on the grid!"
The model looked awkwardly towards the Alfa Romeo staff member, who was accompanying her, before claiming she couldn't hear Brundle.
He laughed, walked away, and quipped: "I'm sure it would have been extremely interesting!"
Brundle's grid walks, where he talks to random celebrities often creating hilarious moments, are a legendary pre-race tradition in F1.