Alex Albon's "disgusting" injury at Silverstone - "felt skin ripping!"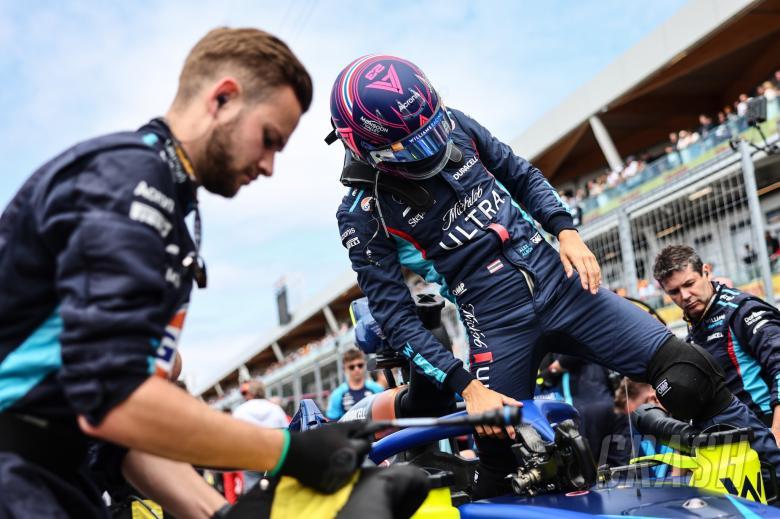 Alex Albon described the horrible detail of the physical turmoil he went through in qualifying for the F1 British Grand Prix.
The Williams driver shone on Friday, going third-fastest, before impressively qualifying in eighth.
And he somehow did it with his back seemingly bloodied.
"It's all the downforce we have, it just sometimes confuses you," Albon told Sky. 
"It's disgusting - if I show you my back, I've got lumps and bumps everywhere! 
"Because I'm tall, to get into the car, to get positioned properly, I'm basically quite rounded in my shoulders and my bones stick out.
"Through corners like Maggotts and Becketts, it sounds disgusting, but I can feel my skin ripping as I go through the corner."
"It happens every race. I'm used to it now.
"My [skin] tissue breaks and then repairs just in time for the next weekend, but then it tears open again."
Despite the agony that their top driver was going through, Williams have enjoyed a great weekend so far at their home race.