Ducati: "KTM's great job? Our engineers work there…"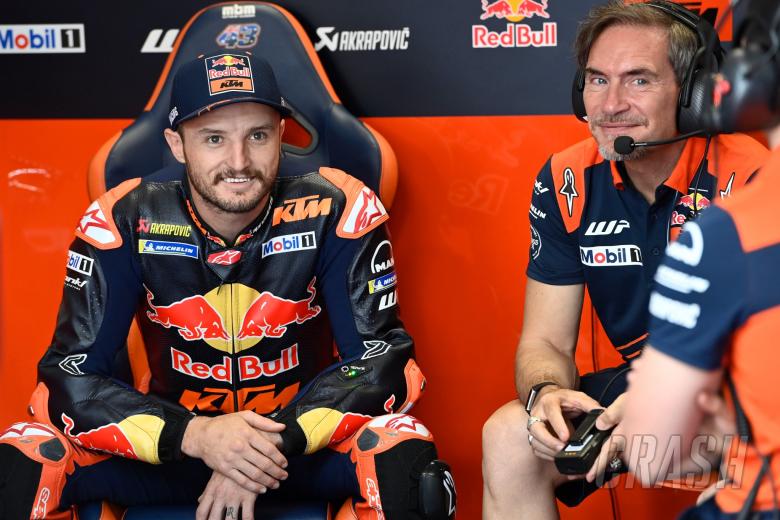 Ducati have noted that KTM's increased competitiveness has arrived after a transfer of key engineers.
Jack Miller's switch from Ducati to KTM for the 2023 MotoGP season resulted in him taking some important team members with him.
Fabiano Sterlacchini spent 17 years as Ducati's technical director but has now taken his expertise to KTM.
"We know KTM have done a great job, a few of our engineers are working now for KTM," Ducati sporting director Paolo Ciabatti said. 
"You can see the results of that."
Brad Binder is fourth, and Miller is seventh, in the MotoGP standings underlining how KTM have become the closest rival to the dominant Ducati.
"I am a little surprised that Aprilia somehow didn't come to what we expected, in terms of competitiveness," Ciabatti said of their Italian rivals. 
"Hopefully they will be there soon.
"All in all, it is a new situation, the three European manufacturers leading the pace.
"We are leading, by far, the manufacturers' championship.
"It has been positive, the start of the season, and we hope to continue like this."
MotoGP are considering changing the concessions rules to aid the struggling Honda and Yamaha.
Factory Ducati rider Francesco Bagnaia leads the MotoGP standings as he bids for a second title in a row.
Last year he ended his team's winless hoodoo which stretched back to 2007.
Marco Bezzecchi of Mooney VR46 and Jorge Martin of Pramac Racing, both Ducati satellite riders, harbour their own championship hopes.
Ciabatti ranked Ducati's season so far out of 10: "I never like to say 10, but I will say 9.5 minimum!
"I think we can only be happy. Obviously we are leading the championship with Pecco but we have three other riders [close to him] - Martin, Bezzecchi, Johann Zarco.
"We had our best-ever result at the Sachsenring. Five Ducatis were in the first five positions, it has never happened in Ducati history.
"Our engineers have done a great job developing the 2023 bike but even the 2022 bike is super-competitive.
"There is very little difference between this year's bike and last year's bike.
"All the teams using Ducati, all the riders on a Ducati, can be competitive.
"We have seen them all fight for a podium, the riders from every team."