Revealed: How much money Dorna gives to MotoGP's satellite teams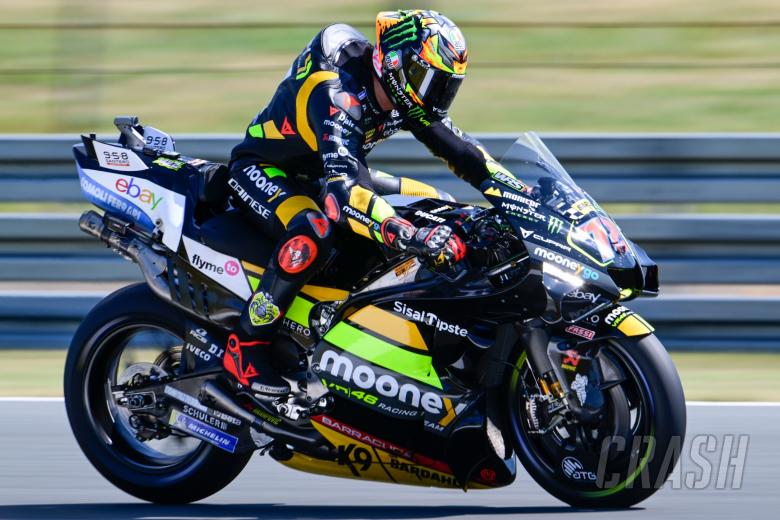 MotoGP satellite teams reportedly receive between €6.5m and €7m per season from Dorna.
The six customer teams (Gresini, Mooney VR46, Tech3, LCR, Pramac and RNF) have contracts with Dorna until the end of 2026.
Speedweek now report that the annual subsidies to each team have increased because their contract with Dorna allows a maximum of 22 rounds, rather than 20.
The 2023 MotoGP season is 20 rounds, but extra money would become available should future seasons have an additional two rounds.
Dorna's subsidy includes payment for team association IRTA (entry fee, expenses, freight, bonus).
The cost of a satellite team leasing its bikes from a manufacturer is €2.2m, the report states.
The manufacturers ((Ducati, Aprilia, KTM and Honda) are incentivized with a payment of €1m from Dorna per bike given to a satellite team.
Yamaha are given just €500,000 by Dorna because they are not running a satellite team this year.
Ducati, who have three satellite teams, are only incentivized to run one. So, Dorna give them only €2.2m - the same as Aprilia, KTM and Honda.
Moto2 and Moto3 teams now receive €180,000 to €230,000 in subsidies from Dorna, the report says.
Dorna subsidises the engines in Moto2, charging €20,000 per rider to each team.
In total, Dorna distributes €70m to teams across MotoGP, Moto2 and Moto3. This money predominantly comes from selling TV rights.
By comparison, the 10 F1 teams receive a combined total of €950m from Liberty Media. More than 10 times what MotoGP teams are making.