Ducati CEO asked about signing Marc Marquez - and won't fully close the door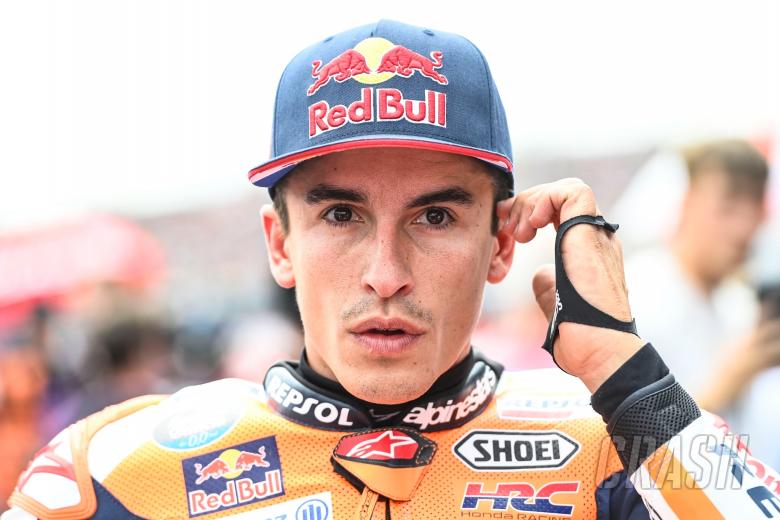 Claudio Domenicali, the Ducati CEO, refused to completely reject the idea of signing Marc Marquez.
The future of the Repsol Honda star is up for debate - there are many moving parts including his big-money contract, his injury history, and the riders at other teams.
Ducati, currently MotoGP's dominant team, have eight bikes on the grid but seemingly have the least need to acquire Marquez.
Yet when asked, Domenicali's response to Corriere was: "It would be very complex and difficult, in any situation."
Marquez is tied to Honda until the end of 2024.
Domenicali said about Marquez's awful year: "At the first race of the year he was on pole after a complicated winter. 
"Then Marc went too far with certain behaviours, but compared to his teammates it made the difference. 
"At the Sachsenring, on a friendly track, he had high expectations. Instead he had to deal with an unforeseen situation, he fell five times. 
"He has had a breakdown, he must be understood and respected. I hope to find him soon as an opponent."
Domenicali is spearheading Ducati's current era of brilliance.
"Passion, performance and family," he said of the Italian manufacturer who crowned Francesco Bagnaia as their first MotoGP champion since 2007 last year. 
"Because in here they feel like they are part of a family."
He did not expect to be outperforming riders from Honda and Yamaha so conclusively.
"No. We knew we had a strong factory squad," he said. 
"As are our customer teams. We took a step forward, but the others were missing.
"I thought Marquez and Fabio Quartararo would be our rivals, but instead they weren't even able to go as fast as last year. 
"Even Aprilia performed less than what it had shown in the tests. Only KTM has a great season."
MotoGP are considering amending the concessions rules to aid Honda and Yamaha.
"Mixed sensations," was Domenicali's reaction. 
"We too are interested in a competitive championship with many manufacturers present. 
"There is no closure in principle in re-evaluating the concession system. 
"The important thing is to do it with balance, otherwise it would be too easy. 
"In some ways it is also a recognition of the extraordinary work of Ducati. We are in favour of a spectacular championship that generates interest."
Bagnaia currently leads the MotoGP standings - and could tie up a second consecutive title.
"It is a continuous process of improvement, it is not a step from one year to another," Domenicali said. 
"Go from mistakes and lessons. Pecco proved it at the Sachsenring, 'settling' for second place.
"He is always generous but he is more aware, and he has a team behind him capable of supporting him."
Enea Bastianini's first year as a factory Ducati rider has been ruined by injury and the intense competition for the best bike on the grid has resulted in speculation that his team could look elsewhere for 2024.
Domenicali backed Bastianini: "Full trust in Enea and in his performance. Last year he won four races. It's hard to stay out and immediately find the same level as before. No change in sight."