Lewis Hamilton hints Mercedes need to follow McLaren's 'direction' by copying Red Bull concept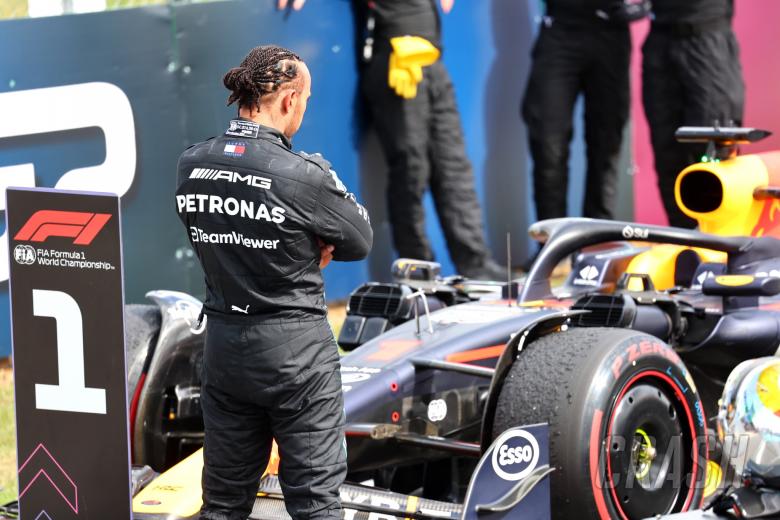 Lewis Hamilton has hinted that Mercedes need to follow McLaren's development "direction" by taking inspiration from Red Bull.
McLaren continued their remarkable resurgence with a second-place finish at the British Grand Prix.
More impressively, Lando Norris was able to fend off Lewis Hamilton despite running on the harder tyre.
After qualifying at Silverstone, Hamilton called McLaren's upgraded car a Red Bull lookalike.
In the cooldown room after the race, Norris responded to Hamilton's claim by stating the McLaren in fact looks like this year's Aston Martin.
Speaking to Sky Sports after finishing third at Silverstone, Hamilton said that Mercedes need to have "some serious conversations" about their own development route.
"It's definitely been an up and down season and the last year and a half," he said. "We have a lot of work to do. I think I know exactly what we need to do and we have got to have some serious conversations about what we are going to do moving forward.
"The McLaren is proof of the direction they have gone and it's impressive how quick they were in the high speed. We have strengths in our car - long runs particularly are great. As soon as we have the rear end that they have, we will  be on our way."
Hamilton was pleased to see his former team - McLaren - back on form.
"The crowd gets better and better every year. I don't know how. It's the pinnacle every year. The energy everyone brings is phenomenal.
"I hoped it would rain a bit today but I'm grateful it didn't and everyone stayed dry. 
"For us to get on the podium is huge. Congrats to Lando and McLaren - that's where I started. So to see them back doing so well warms my heart."