Are Red Bull frustrated by failure to maximise results? Christian Horner skirts around question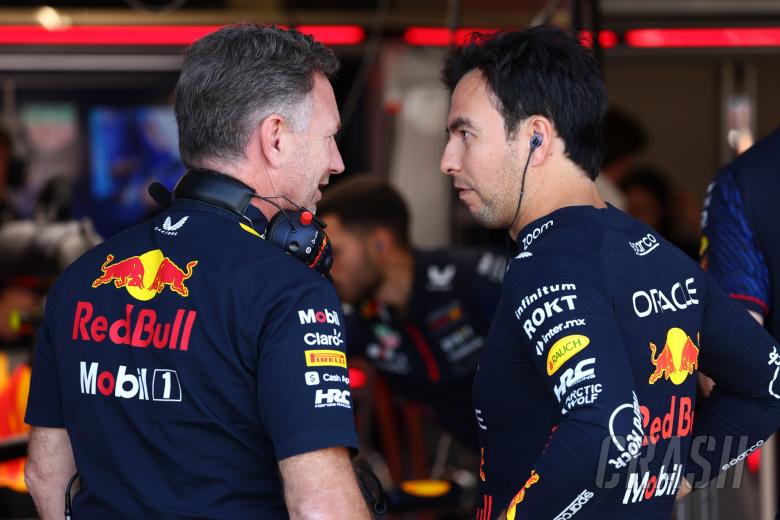 Christian Horner sidestepped giving a direct answer when asked if Red Bull are frustrated they are not maximising their results given the competitiveness of their 2023 F1 car.
Although Red Bull have won all 10 races so far this season, with Max Verstappen claiming eight of them, the team have only managed four one-two finishes in the main grands prix, despite the advantage their dominant RB19 holds over the field. 
Red Bull's last one-two on a Sunday came five races ago in Miami. While Verstappen has scored six wins on the bounce, including Sunday's British Grand Prix, teammate Sergio Perez has suffered a string of torrid weekends hampered by poor qualifying performances. 
Asked by Crash.net if there is any frustration that the team was not scoring more one-twos, Horner replied: "Well we had a one-two in the sprint race last week, a one-three in the main grand prix. 
"I mean, you are always looking for perfection in this business and you are always looking 'where can we be better?'. 
"So of course, we're always striving to say 'where can we be better?' And 'where can we help Checo to achieve what he's doing on Sundays on Saturdays." 
Perez has failed to progress to Q3 for five consecutive races, with his Q1 exit at Silverstone marking his latest disastrous showing on a Saturday. 
Horner admitted the Mexican needs to "break" his qualifying rut but backed him to do so next time out in Hungary. 
"He just needs to break it now," Horner said. "He'll do it in Budapest, I'm confident. 
"The way he races. Some of his moves, the one on Carlos Sainz in particular was quite stunning into Stowe. If you look at his pace in the last stint, he was right there. 
"It's frustrating for him that he has to fight back all the time but he's just got to sort his qualifying out on Saturday and as a team we will do our best to support him on that."
Horner added: "I think it's just one of those things. As in all sport, 90 percent of it is in the head and I think he just needs a good run and he'll find his momentum again." 
Asked when Perez's qualifying form will become a concern for Red Bull, Horner replied: "Well at the moment he's still running second in the championship and I think he's extended his lead over Fernando today. 
"We've got a good car but we need to make sure we have both cars in contention."