Lando Norris' sarcastic team radio message underlines McLaren strategy annoyance at F1 British Grand Prix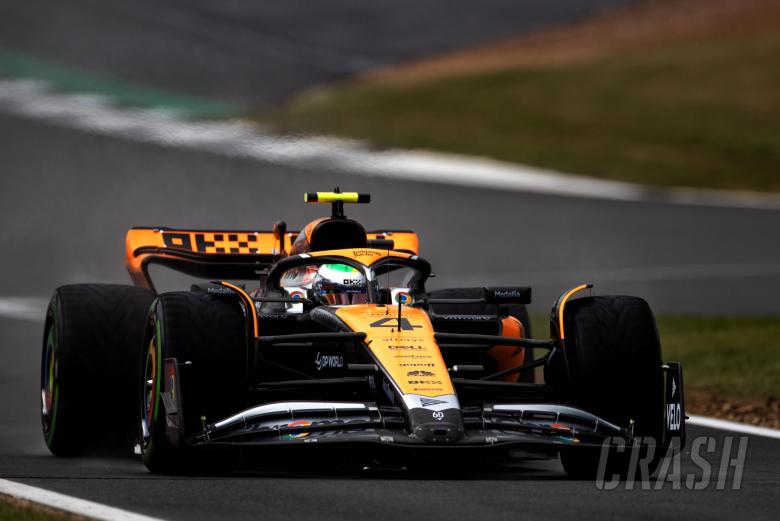 Lando Norris sarcastically spoke to his race engineer via team radio to show his frustration at the F1 British Grand Prix.
The McLaren driver finished second behind Red Bull's Max Verstappen, a brilliant performance, but a tyre decision left him baffled.
He asked about Lewis Hamilton via team radio: "What tyre does the Mercedes have on?"
The reply came: "Hamilton behind you has fitted a used soft, used soft. Same for Verstappen ahead of you.  
Norris: "Lovely. Yeah. Wonderful man..."
Norris later said: "They wanted to give me more of a test! I wanted the softs, especially with the Safety Car coming."
Sky's Martin Brundle reacted: "I bet if McLaren could rewind, they would put some soft tyres on. 
"The McLaren has just been plain-fast but I can't help but think they might have gone with the softs."
Norris stole the lead of the British Grand Prix on the opening lap after starting on the front row, thrilling his home crowd by overtaking Verstappen.
Clinging onto P2 still represents the best day of his 2023 so far although he might wonder if a different tyre choice could have given him even more.