FIRST IMAGES: Brad Pitt suited and booted on F1 starting grid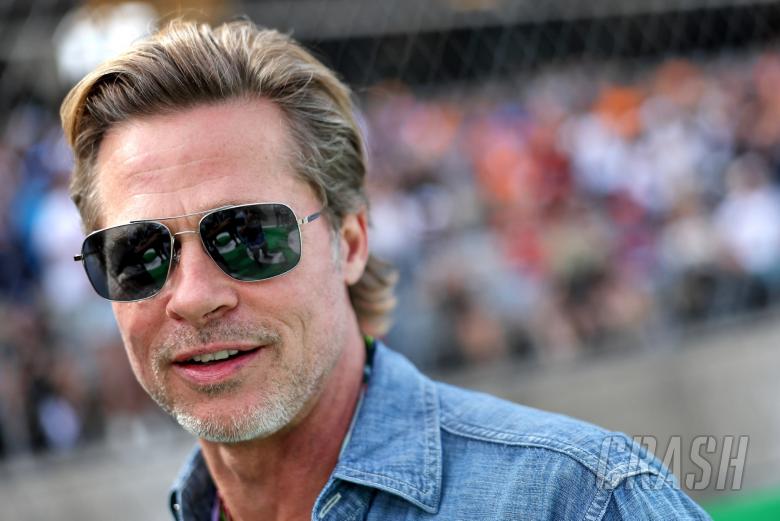 Brad Pitt was seen in his racing suit for the first time before the F1 British Grand Prix.
Brad Pitt scene being filmed "walking to the cars" #F1 #BritishGP pic.twitter.com/cKBDUE4qNA

— Thomas Maher (@thomasmaheronf1) July 9, 2023
Brad Pitt and Damson Idris join @Max33Verstappen for the national anthem: pic.twitter.com/qhpujBv30u

— Adam Cooper (@adamcooperF1) July 9, 2023
Brad Pitt is suited and booted for his run on track pic.twitter.com/cxDZmwJoi4

— WTF1 (@wtf1official) July 9, 2023
And here are the movie cars all kitted out with cameras to film the first part of the formation lap: pic.twitter.com/J10Yntkvt2

— Adam Cooper (@adamcooperF1) July 9, 2023
In case you forgot, APXGP [filming] will later be on the grid today, but Brad Pitt or Damson Idris will NOT take part in the formation lap.

Looks like Damson is ready for it though

[@JunaidSamodien_ / @Motorsport]#F1 #BritishGP pic.twitter.com/HOla2TWjfB

— Fastest Pitstop (@FastestPitStop) July 9, 2023
The Hollywood superstar was the 21st driver in a pre-race starting grid at Silverstone, as part of his upcoming Formula 1 movie.
Lewis Hamilton is a co-producer of the movie which doesn't have a title yet.
Pitt, 59, whose character is called Sonny Hayes, has been behind the wheel of his APXGP - which is, in reality, an F2 car modified by Mercedes to look like a modern F1 car.
No footage of Pitt in his APXGP car was broadcast via Sky Sports or Channel 4, to keep a degree of secrecy for the movie.
Pitt's car is an F2 machine which Mercedes helped to resemble a modern Formula 1 car.
The actor has driven it on the Silverstone track over the British Grand Prix weekend, using the live crowd as extras in the movie.