"I'd never recommend Marc Marquez breaks a contract," says Alex Marquez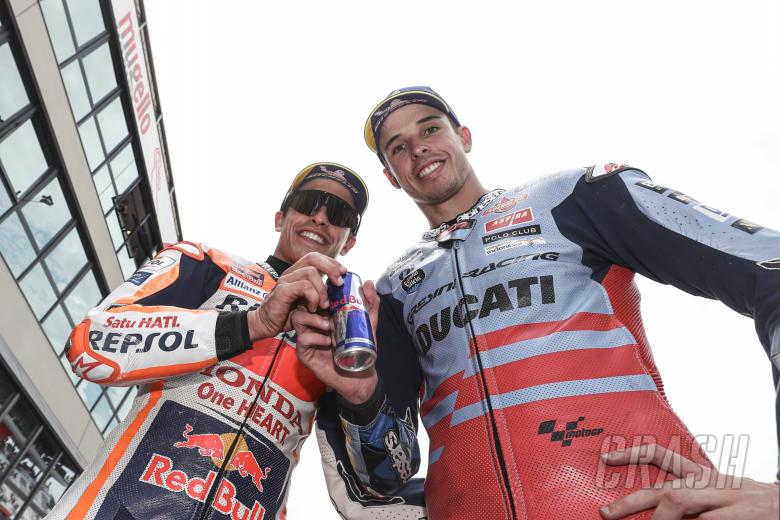 The future of six-time MotoGP champion Marc is being debated throughout the paddock amid his disastrous season so far.
He is contracted on the biggest deal currently in MotoGP to Honda until the end of 2024 although some speculation has suggested he could engineer an exit a year early.
Alex quit Honda, where both brothers had spent their entire premier class careers, last year for Gresini within the Ducati clan.
"I already said it last year, that I wanted to get out of there," Alex told DAZN about his own experience of Honda. 
"There was a moment when I didn't have a motorcycle for this season. 
"But I was going to get out anyway, it was very clear to me."
But will Alex whisper in Marc's ear over the summer break, suggesting that the grass is greener elsewhere?
"I am not going to enter into that decision," he insisted. 
"I think it is something that each rider must feel.
"He has a contract, as he has said, so there are many more things, I would never recommend that he break a contract.
"But you always have to follow your instinct and do what you feel at the time, as I felt last year."
Alex said about their summer plans: "We are going to try to have a good time, disconnect the two, that in the end he surely needs it more, and above all that he recovers physically well, which is the most screwed up."
Marc is yet to complete a grand prix in 2023, owing to injuries caused by frequent crashes.
He withdrew from each of the most recent two grands prix just hours before the start.
His travails have largely been attributed to over-riding his Honda, a bike incapable of helping him towards the front.
But intriguingly team manager Alberto Puig said that Honda would not wish to keep anyone who wasn't happy, potentially opening the door to a high-profile exit for Marc.