Pol Espargaro: I'll prove I deserve my two-year MotoGP deal, or move aside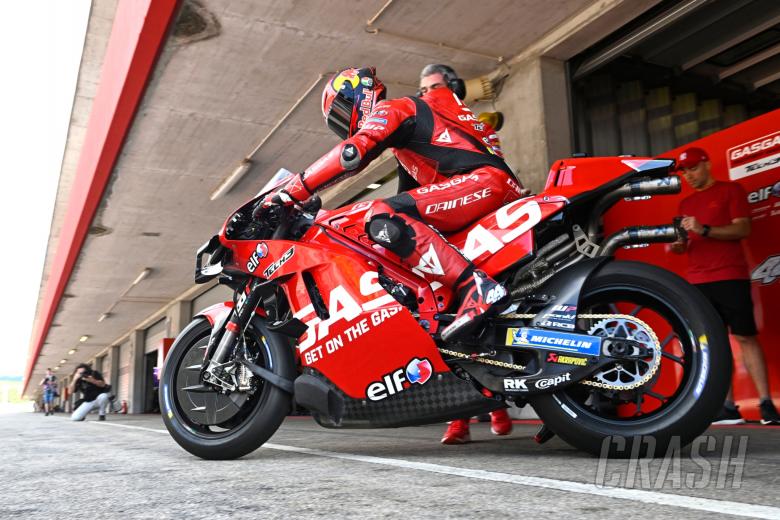 Pol Espargaro is well aware that Pedro Acosta's MotoGP move means KTM now has more riders than seats for 2024.
With Brad Binder and Jack Miller fixed at the factory Red Bull team for another season, Acosta is tipped to take over from either Espargaro or rookie team-mate Augusto Fernandez at the GASGAS Tech3 squad.
On paper, Fernandez would need to make way since Espargaro has a two-year KTM contract, running until the end of 2024, while the reigning Moto2 champion is on a single-year deal.
But Espargaro has missed the entire first half of the season due to ten fractures at the Portimao opener and his main goal now is simply to come back and "prove that I still have some speed."
And "if I don't do enough results to stay here" then the Spaniard says he would consider a "move on the side and let a younger guy come in my place."
"I have a two-year contract," Espargaro began. "I've been injured and not even thinking about this [but] my contract is fixed until two years.
"Also KTM and GASGAS are not like a team at this moment, they are a family. I talk with Pit [Beirer], with Hubert [Trunkenpolz] like they are my friends, honestly.
"We chat super open, like about how the riders are doing. They were telling me what they think about new riders coming. I talked with them quite honestly and nice.
"So at the moment I'm just focussed on recovering and coming back, but you know, my contract is still one year and a half in advance [to go].
"I just want to come back, do the results, and show them I need to stay.
"If I don't do better results or enough results to deserve to be here, I would be glad to move on the side and let a younger guy come in my place.
"But at the moment, I will prove that I still have some speed."
However, there is now only one round (Silverstone) before KTM's home Austrian GP, when the factory is expected to announce its 2024 rider line-up.
There have already been whispers KTM might offer Espargaro a 2024 test and wild-card deal should he need more time to recover from his injuries.
It's also not out of the question that Fernandez - 14th in the world championship, with a best finish of fourth - could be offered the MotoGP test and wild-card deal.
Other rumours suggest the 25-year-old might even be placed at a rival satellite team, after KTM's enquiries over the possibility of the Ajo team running Acosta in MotoGP came to nothing.
Meanwhile, Espargaro will make his return to the RC16 during next weekend's Goodwood Festival of Speed.
Then, if he passes the necessary medical checks, an official MotoGP comeback will take place at Silverstone in early August.