Maverick Vinales: Time is showing why I left Yamaha in MotoGP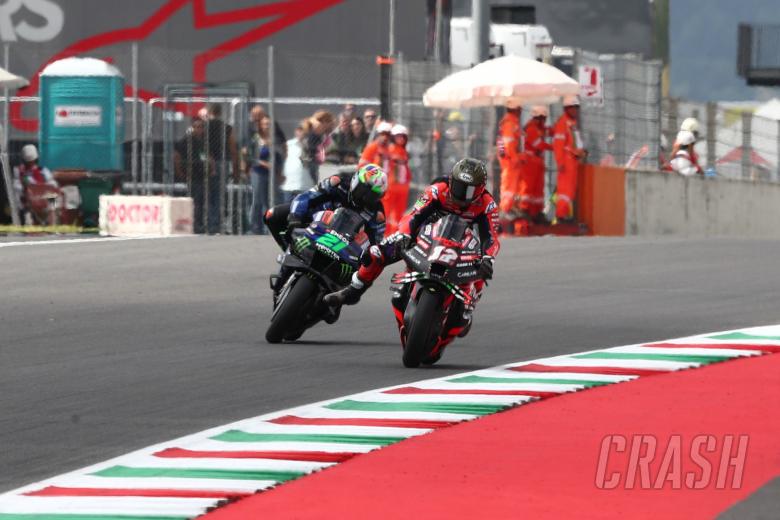 When Maverick Vinales tore up a big-money Yamaha MotoGP contract and ultimately split from the factory mid-way through 2021, many were questioning if he had made the right move.
The post-Assen announcement to annul the second (2022) year of Vinales' deal came at a time when team-mate Fabio Quartararo was leading the world championship and immediately after Vinales finished second to the Frenchman in the Dutch Grand Prix.
The fact that Aprilia, then without even a MotoGP podium for its RS-GP, was his only viable destination only added to the intrigue.
The Aprilia move was made official shortly after Vinales was suspended by Yamaha in Austria and subsequently reached immediate exit terms.
Fast-forward two years and, while Vinales is yet to add to his eight wins at Yamaha (and earlier victory for Suzuki), Aprilia has now risen from last to third in the MotoGP constructors' table while Yamaha has dropped from first to last.
Quartararo has likewise slipped to ninth in the current riders' standings, just behind the top Aprilia of Vinales' team-mate Aleix Espargaro.
Vinales, second in the Portimao season opener, is currently 12th in the standings but believes the frustration he felt during his final years on the M1 is now being replicated by Quartararo and Franco Morbidelli.
"I really believe time would give the reason why I left [Yamaha]," Vinales said at Sachsenring. "I think a lot of riders now, I can see that they complain, as I was complaining three years ago."
The Spaniard, who has signed with Aprilia until the end of 2024, is currently in competition with KTM's Jack Miller to become the first rider to win MotoGP races for three different brands.